MALAGA AIRPORT - GUIDE TO MALAGA AIRPORT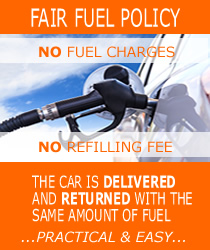 MALAGA AIRPORT - INTERNATIONAL AIRPORT CODE: AGP
Malaga airport address:
Avenida García Morato, s/n 29004, Málaga, Spain
Handy TELEPHONE NUMBERS MALAGA AIRPORT:
MALAGA AIRPORT Contact telephone: +34 912 742 542
MALAGA AIRPORT FREE PHONE: +34 900 252 423

Airport management (Aena) : 0034 902 404 704
Airport information desk about arrivals, delays and departures: 0034 952 048 484 - 0034 952 048 838
Bus information office: 902 527 200
Malaga airport Police: 0034 952 231 620
Post office: 0035 952 236 386
Unitaxi: 0034 952 333 333
SHOPPING AT MALAGA AIRPORT
Shopping area for passenger only zone. you can buy drinks, perfume, food and clothing before flying out of MALAGA AIRPORT CHILD SEATS AND PUSH CHAIR rentals AT MALAGA AIRPORT: For more information on CHILD SEATS, PUSH CHAIRS ETC. AT MALAGA AIRPORT, please visit: www.totsstore.com
TRANSPORT AT MALAGA AIRPORT
Public transport Malaga airport. train (RENFE) - located only 1 minute walk from the arrivals at Malaga airport. The local bus (Portillo) is on the ground floor, located only 1 minute walk from arrivals at Malaga airport. Taxi services from Malaga airport. Taxi are on the ground floor next to the arrivals hall Malaga, past Gambrinus.
MALAGA AIRPORT VIP LOUNGE
For reservations, call: 952 048 369
or mail: This email address is being protected from spambots. You need JavaScript enabled to view it.

CHAPEL AT MALAGA AIRPORT

A SMALL CHAPEL IS TO BE FOUND IN THE PUBLIC AREA ON THE GROUND FLOOR AT MALAGA AIRPORT.
Opening hours: 06:00-22:30
LOST GOODS at Malaga airport.
contact details: 0034 952 048 837
email: This email address is being protected from spambots. You need JavaScript enabled to view it.
RESTAURANTS AT MALAGA AIRPORT
"Gambrinus" restaurant and cafeteria is located right outside the Arrivals and Departure areas at Malaga airport. There is a "Starbucks" in Malaga inside the DEPARTURES HALL in T3 on the TOP FLOOR.
MORE RESTAURANTS AT MALAGA AIRPORT
Restaurants in the Public area:
Gambrinus
Haagen Dasz
Soho Cafe
Starbucks

Restaurants in Paasengers only area:
Dani Garcia DeliBar
Dehesa Santa Maira
Four Arrows